We are pleased to introduce you to our partners.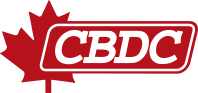 Community Business Development Corporations are not-for-profit organizations dedicated to helping Atlantic Canadian business owners succeed. They work with entrepreneurs who require customized financing not normally available from traditional sources.
CBDCs help more than 400 businesses each year.
They invest over 20 million each year to small and medium sized businesses in rural Nova Scotia.
Half of the loans approved last year were to new start-ups.
How Can Your Business Benefit: CBDC has offices across the Atlantic Provinces ready to assist in the expansion and modernization of local businesses by providing financial and technical services.
Here are some of the things they can help you with:
Financial assistance
CBDCs can provide financing for small businesses in rural Nova Scotia, as little as $500 to as much as $225,000. Funds can be used for equipment, working capital or other business expenses.
Business counselling & advice
Programs like the Consulting Advisory Services initiative can provide 75% of costs to a maximum of $5,000 to hire a consultant to assist you with business management practices, diagnostic assessments, and specific studies or export plans.
Business Management Training
Access a wide variety of training opportunities, group sessions and one on one counselling on topics like accounting, marketing, HR and leadership.
Find Your Local CBDC: There are 41 CBDCs in Atlantic Canada. Find the one nearest you by calling their toll free number 1-888-303-2232, you will automatically be connected with your closest CBDC office. Their main website is located at www.cbdc.ca, and you can click here to access the Locate a CBDC tool.
The mission of Perennia, and the Perenna Innovation Centre, is to help farmers, fishermen and food processors be prosperous and profitable. They offer the expertise, programming and technology to help small and medium-sized food and agriculture businesses tackle labeling and food safety requirements, develop new products and scale-up.
Who does Perennia work with? Take a look at 5 diverse NS businesses and the projects they completed with the help of Perennia:


1. (0:17) Randsland Farm: new crop success and value-add product development
2. (2:16) Northumberlamb: facilities expansion and associated regulation navigation
3. (5:10) Health Mutts: raw dog food product line – product development, equipment use and facilities setup
4. (7:18) North Bay Fisherman's Cooperative: tracability program
5. (8:45) Spicy Cravings: production scale up of prepared food for farmers' market sales and expansion.
Perennia has a team of 30+ specialists, ranging from food scientists to agrologists, offering
Perennia's facilities include the Perennia Innovation Centre, located in Bible Hill, featuring:
Dig in to Perennia's website and, for agricultural producers, join their bi-weekly horticultural e-newsletter, The Root.