Farmers' market produce isn't just for eating, it's for drinking too! The ripest and freshest fruit from the market is begging to be added to delicious cocktails to help you cool off all summer long. Here are our favourite summer cocktails to help you fully enjoy the beautiful fruit and herbs popping up at markets across the province.
Lavender Sangria
Why not mix up your sangria recipe and use some strawberries and peaches, as well as your own lavender simple syrup (which you will want to use for everything else BTW)? Recipe by How Sweet Eats.
Strawberry & Prosecco Rossini
This bright red colour can only be made by pureeing your own strawberries, which makes the base of this cocktail. Pair it with some bubbling the the most refreshing summer drink. Recipe by Family Style Food.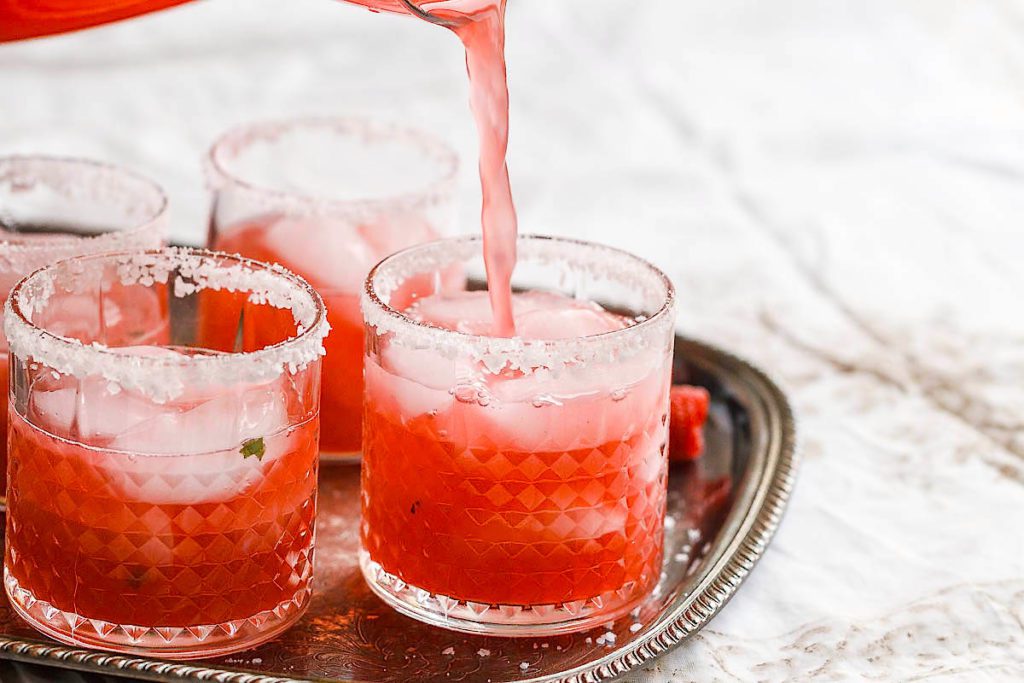 Raspberry Basil Margarita
Your market raspberries, basil, and honey will make this sunshine-y cocktail shine! Recipe by Eat Well 101.
Blackberry Mint Julip
The tartness of blackberries is a perfect compliment to this classic cocktail. The colour is just sensational! Recipe by Martha Stewart.
Honeydew & Pear Sangria
Does the first recipe have you craving sangria? Give this one a try too! The thinly cut fruit and light green colour makes this drink a stunner! Recipe by Bakers Royale.
Cherry Vodka Soda
Cherry soda? Yes please! This recipe starts in a pitcher, which sounds like just the right amount for this tasty drink. Recipe by How Sweet Eats.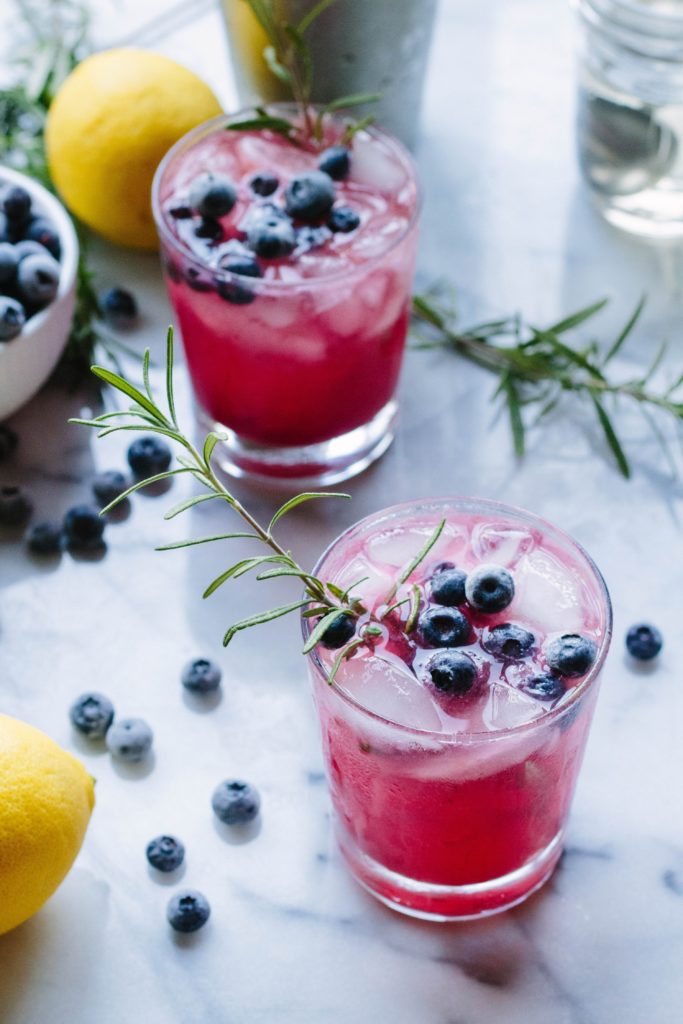 Rosemary Blueberry Spritzer
With fresh blueberries and aromatic rosemary, this perfect pairing will be your BBQ or picnic go-to! Recipe by Coley Cooks.
Plum-Basil Gin Fizz
We love this simple drink that uses one juicy, summer plum! Recipe by Saveur.

Whiskey Peach Smash
This cocktail is perfect for the end of summer when the nights get a little cooler — the warm hit of whiskey will help you transition into fall. Recipe by The Kitchn.
Vodka-Spiked Watermelon
Okay, this one isn't a cocktail, but it's too great to not include in this list! This party trick is only two ingredients, super simple, and a whole lot of fun! Recipe by The Spruce Eats.