Easter is such a fun time to knit up something wooly for a table decoration or Easter basket. Farmers' markets are home to local yarn producers, dyers and suppliers selling beautiful yarns for your knitting projects – seek out some yarn and whip up one of these adorable projects!
Spring Lamb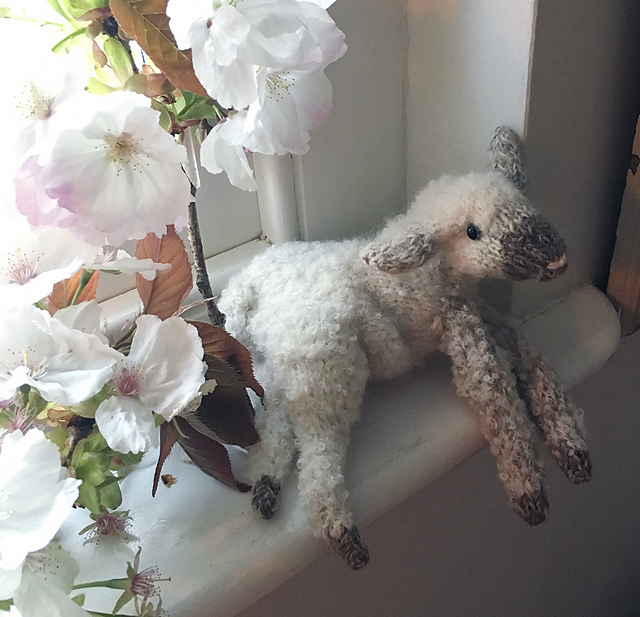 I've personally have this lamb on my knitting needles, and can attest to how adorable and squishable it is!
Bunny Sweater
Depending on how fast you knit, this sweet bunny sweater may not be off of your needles in time for Easter, but perhaps will get you into the spirit of things?
Little Lamb
This soft little lamb is a free pattern and would be most at home in a little Easter basket. There is even a little clothing bundle you can purchase to knit up some sweet outfits for your lamb.
Spring Chick
What would Spring be without the peeping of tiny chicks? This free pattern works up quickly, and would be perfect on an Easter wreath or spring table display.
Rainbow Rabbit
Perfect for beginners, this huggable rabbit can be made with embroidered eyes for young children, and is a great pattern for using up bits and bobs of local yarn from your stash.
Duckling
This life-like duckling is well worth the work! I knit this pattern several years ago, and it was a breeze. If you can knit a sock, you can definitely take on this duck, which is knit all in one piece except for the beak, wings and feet which are stitched on afterwards. A sweet gift for an animal lover, or special gift for yourself!