We all have our favourite rhubarb recipes… crisp, muffins, scones, cakes, jam, etc. They are all delicious, but rhubarb is often used in sweet dishes and not embraced for its tartness in savoury recipes. Try our Rhubarb BBQ Sauce recipe for a sweet and sour sauce you'll want to put on everything! Get some local rhubarb and honey or maple syrup at the farmers' market. Make a mouth-watering BBQ spread by picking up some locally raised chicken, pork chops, sausages or whatever meat you like. Make some delicious sides like potato salad, coleslaw, or fresh veggies for snacking or grilling. See our market map to find a market near you to pick up all the things you need!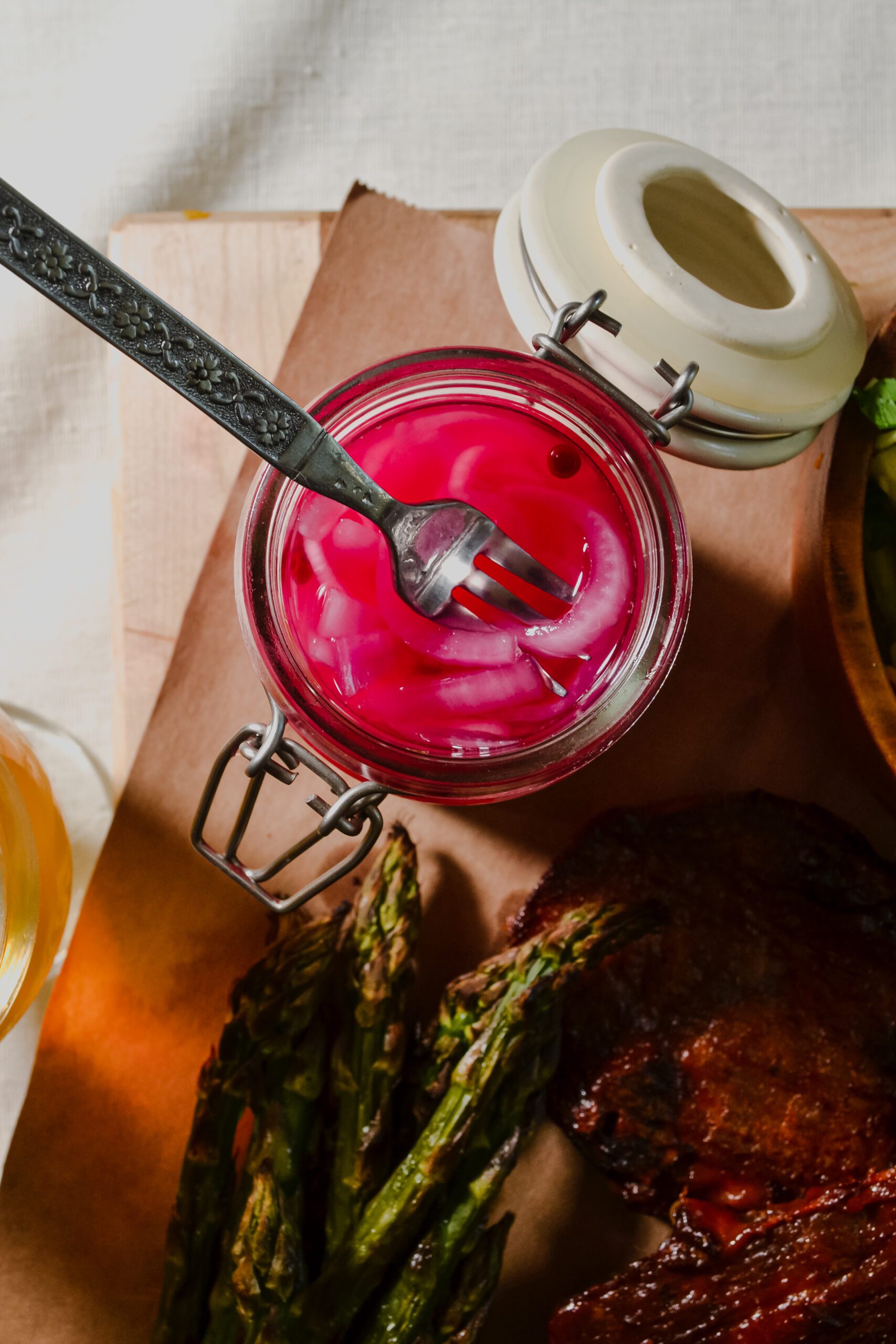 Rhubarb BBQ Sauce
Ingredients
1 onion, diced
1 Tbsp olive oil
1 clove garlic, minced
2 cups chopped rhubarb
1/4 c water
1/2 cup brown sugar
1/4 cup honey or maple syrup
1 cup crushed tomatoes
2 Tbsp tomato paste
2 Tbsp Worcestershire sauce
1 Tbsp dijon mustard
1 Tbsp apple cider vinegar
Pinch of crushed red pepper, optional
Instructions
In a pot on medium heat, sauté onions in oil until soft. Add garlic and stir until fragrant. Add the rest of the ingredients and bring to a simmer. Simmer while stirring occasionally until the mixture is soft and homogeneous, about 8-10 minutes. Taste and adjust seasoning to your liking. Blend until smooth.