As we approach the end of winter, it may be tempting to declare boredom over winter veggies. Enter sausage: flavourful, versatile and comforting! Pick up your local sausage and veggies at a market near you to get any of these recipes on the table for a cozy dinner.
Sausage-and-Fennel Parm Heroes
Put together these delectable heroes for dinner to mix it up and rival your favourite takeout. Get the recipe here.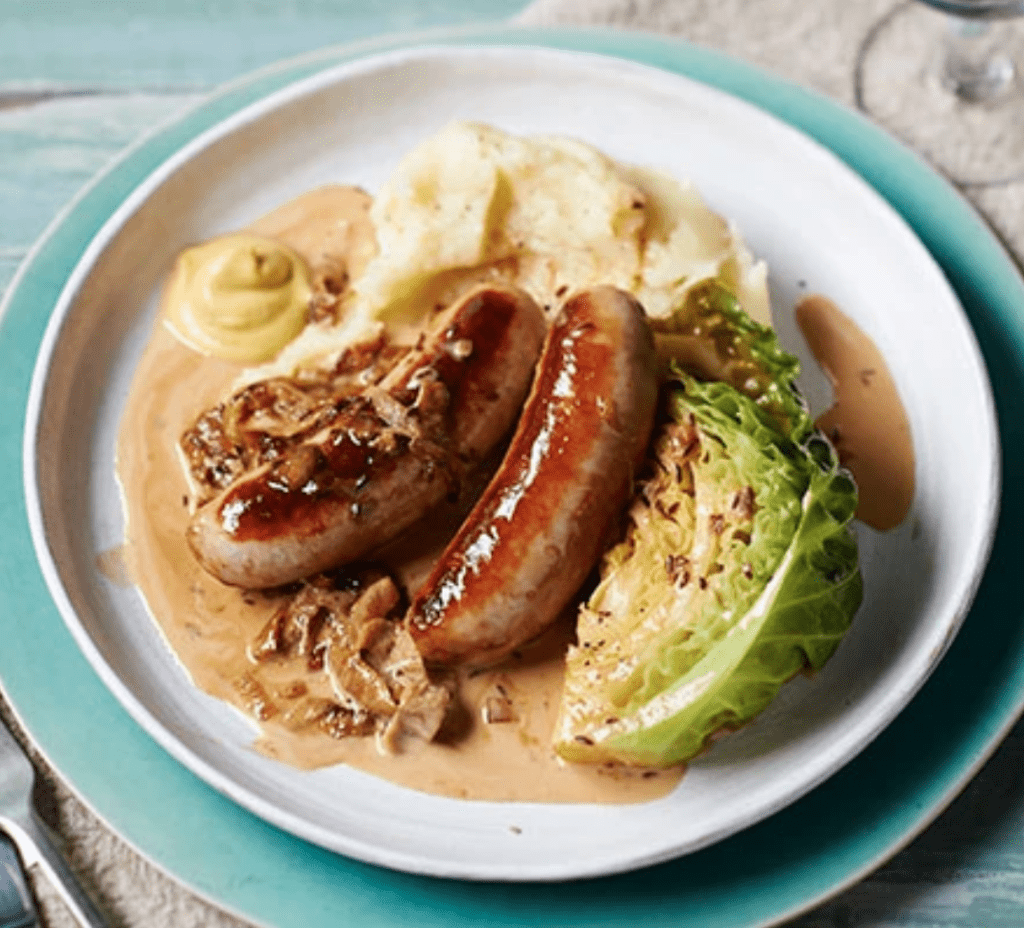 Sausages with Braised Cabbage & Caraway
A comfort classic! Your winter storage cabbage and potatoes will never taste better after being drizzled with this heavenly gravy. Get the recipe here.
Cheddar Sausage Potato Soup
This soup is a welcome addition to our weekly meal plan any week. Get the recipe here.
Roasted Squash, Apple & Sausage Sheet Pan Dinner
Dinner couldn't be easy with this 1 pan recipe. Get the recipe here.
Sausage and Bacon Frikadeller
by Nigel Slater
We love the look of this colourful dish! Get the recipe here.
Sweet Potato Hash with Sausage & Eggs
by The Kitchn
A breakfast fit for royalty! Get the recipe here.